iDEAL Costs € 0.00 The Netherlands
IDeal is a collaboration between a number of large Dutch banks to make online payments easier. iDeal is online payment via the internet banking environment of your own bank. For more information about iDeal and how it works, visit; www.ideal.nl
When paying for the order you can indicate that you want to pay with iDEAL. Then click on the iDEAL payment button and select your bank. You will then be redirected to your own bank where the payment order is ready for you. In a secure environment, your bank will ask you to enter a number of details and you authorize the payment based on specific security methods from your own bank. The amount is directly debited from your checking account. You will be redirected to the website after which your order will be processed.
The advantages:
iDEAL is just as familiar, safe and easy as internet banking
iDEAL is supported by the major Dutch banks
Access to internet banking from one of the participating banks is sufficient to be able to use iDEAL
Checking and overview of the payment

With iDEAL you can pay for your online purchases in a familiar, safe and easy way.

 

You pay in your trusted internet payment environment, based on specific security methods from your own bank.

 

As internet banking you can directly use iDEAL, without having to register for it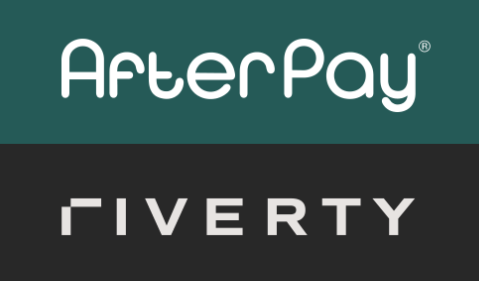 With Riverty (formerly Afterpay) you can safely and easily pay with the well-known giro collection form after you have received the product you ordered. Riverty uses the paper giro collection form, a one-off direct debit or a digital giro collection form that you receive by email
Riverty carries out the full payment process for Glamournagelproducten.nl. This means that you will receive an invoice from Riverty to pay for the purchased product. You can pay at Glamournagelproducten.nl with a digital giro collection form
The maximum order amount for Dutch customers is € 2500.00
The maximum order amount for new Belgian customers is € 175.00
The maximum order amount for Belgian customers known to Riverty is € 1250.00


To approve your request to pay by giro, Riverty performs a data check. Riverty has a strict privacy policy as described in its privacy statement. In the unlikely event that your request for payment by giro is not authorized, you can of course pay for the product to be purchased with a different payment method.
You can always contact Riverty if you have any questions. For more information, please refer to the consumer section of the Riverty website https://www.riverty.com/nl-nl/

Bancontact Costs € 0.45 Belgium
For Belgian buyers it is possible to pay via Bankcontact / Mr.Cash. Bank contact / Mr. Cash is an initiative of the joint Belgian banks and stands for a fast, smooth payment without errors. Bank contact / Mr.Cash is available for people with an account with the KBC, Dexia or ING bank, among others. Thanks to the pin code, the transaction has been completed quickly and securely

SOFORT Banking Costs € 0.25 + 0.9% Per transaction Germany, Austra, Switzerland, Belgium, France, the Netherlands, The UK, Italy, Spain, Poland, Hungary
Sofortbanking: Sofortbanking is an online payment method that is active in various countries in Europe, including Belgium and the Netherlands. When you select Sofortbanking as the payment method, you will be securely redirected via the Payment Service Provider to the secure Sofortbanking platform. You can then select your own bank and easily complete your order. After you have completed the payment, you immediately see whether the payment has been successful and the payment is also processed directly by the bank. Website www.sofort.com

Costs € 0.00
You can always pay your order in advance. You will receive a confirmation immediately after ordering. you can transfer the total amount on this confirmation to us via your own bank / post office. stating order number. Once the amount has been received by us, we will send your package with the invoice.
TNV: glamournagelproducten 
Place: Nederland Sittard
BAN: NL07SNSB0852302754
TNV: BIC: SNSBNL2A

Cost 1.9% Per transaction
With us you can also pay via PayPal. If you choose to pay with PayPal, you will be immediately redirected to the PayPal website after ordering. If you are already registered with PayPal you can log in with your username and confirm the payment. If you are new to PayPal, you can also register as a guest or open a PayPal account and confirm the payment. You can arrange an account with PayPal here. We charge costs for paying via this payment method

Belfius Direct Net Costs € 0.25 + 0.9% Per transaction
Belfius is one of the largest Belgian banks. The bank provides its own payment solution for its customers. This way, Belfius customers can make real-time payments in their trusted banking environment. The information such as beneficiary, amount and description are specified in advance, which eliminates the chance of failed transactions. Payments via Belfius Direct Net are guaranteed and the status is immediately available. This makes the payment method an excellent way to receive payments from Belgian customers.

KBC / CBC Payment Button Costs Costs € 0.25 + 0.9% Per transaction
With the KBC / CBC payment button, customers of the Belgian banks KBC and CBC can easily pay online. KBC focuses on the Flemish-speaking part of Belgium, whereas CBC is entirely French-speaking. Both banks actually offer the same payment button, but with a different name. It is important to know that KBC customers cannot pay with the CBC payment button and vice versa. However, the technology behind both payment buttons works exactly the same, which is why we have chosen to offer this as one payment method.
Via the KBC / CBC payment button, customers of both banks can easily pay for their online purchases through their trusted online banking environment. The payment is processed immediately. The KBC / CBC payment header is a popular payment method in Belgium, just like Bancontact, credit card and Belfius Direct Net (also a payment button).
EPS Costs € 0.25 + 1.5% Per transaction
The Austrian e-commerce market is dominated by alternative payment methods, with bank transfer being the most used payment method. EPS is the most popular payment method for bank transfers in Austria. Customers like to use the payment method, because it is an initiative of the Austrian banks and government.

Giropay Costs € 0.25 + 1.5% Per transaction
All German consumers who use internet banking at one of the many German banks or Sparkassen that support Giropay can pay with Giropay.

Carte Banking Costs € 0.25 + 1.9% Per transaction
For France buyers
When you choose to pay with Carte Bancaire you will be redirected to Mollie's secure payment environment. Here you can enter your credit card number, security code and expiry date. Your order is completed within a few clicks. Credit card details are therefore not visible for Glamournagel products and you also do not leave any details on our website.
About the safety of payments via CreditCard 
Since 2010, Visa uses 3-D Secure technology. Visa has introduced its 3-D Secure program under the name 'Verified by Visa'. This program makes paying on the internet a lot safer. All payments made through Visa using 3-D Secure are guaranteed through Visa.
What is 3-D Secure 
3-D Secure is an extra step in placing an order that is meant for our safety and that of our customers. You are protected against misuse of your credit card number because the identity of the card holder is first checked before payment. The check takes place between the issuer of the credit card and the credit card holder. Depending on the bank, it can be a password, a pin code or a 'one time pass' code. This code is checked directly by the bank. When in doubt, Mollie will never approve the payment and we will need further information from you and contact you, all this because of you and our safety.